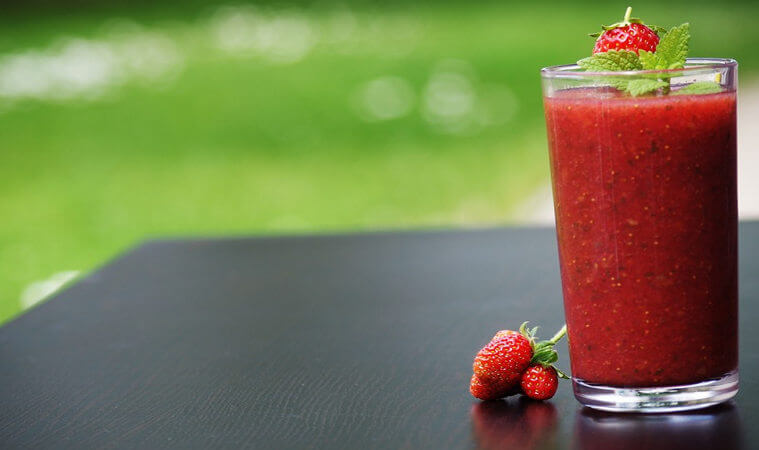 This quick smoothie recipe blends kale with strawberries. So all the nutrition and great health benefits of raw kale, balanced into a smoothie that is actually enjoyable to drink too!
Here's the recipe
Ingredients
1 Cup of Curly Kale (purple is good too)
1.5 Cups of Strawberries (frozen is fine)
1 Coconut (both meat and water)
2 Tbsp of Hemp Seeds
1 Tbsp Agave Syrup or Coconut Nectar
1/2 Cup of Cashews
Method
Throw everything into a blender.
Blitz it until it gets really smooth – some people like chunky kale bits but I find it unpleasant to drink.
That's it – enjoy!
You can also put some ice in when you blend it if you prefer a cooler smoothie – especially if you haven't used frozen strawberries. And feel free to play with the kale to strawberry balance to suit your own palate. No, you can't leave the kale out completely though 😉